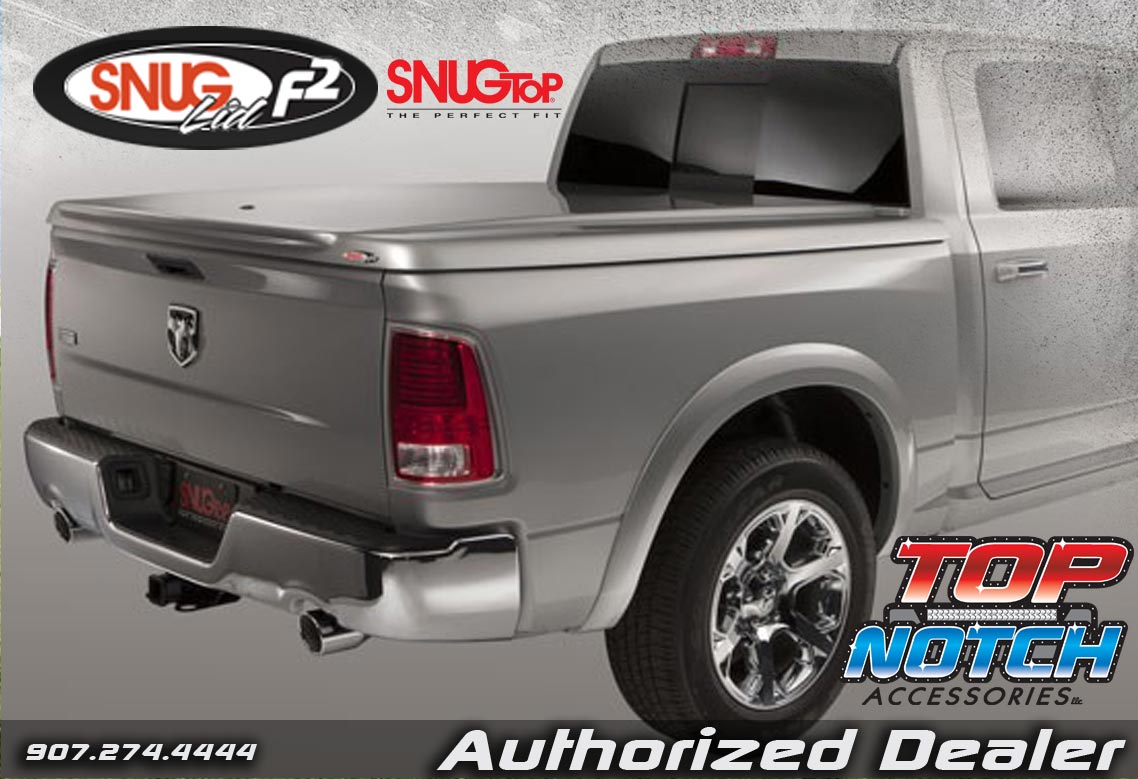 Top Notch Accessories is the Authorized Dealer for SnugTop Canopies & Tonneau Covers.  


Why
SnugTop
?
There are several reasons why
Fiberglass SnugTop Tonneau Covers

are TOP NOTCH.
SnugTop's Tonneau Covers feature double-lock security, high strength construction, and easy opening and closing with the Lift-Assist.
Sleek and low-profile - it helps improved your fuel economy - giving you a sence of freedom in our great state of ALASKA.  Protect your gear from the harsh elements that Alaska can dish out.
 Heavy-duty Gas Props For Easy Lift Operation
 Stainless Steel Hinge System
Snugrip No-Drill Mounting System
Available Options: Snugrug Headliner, Interior Light, Yakima Rack System
Tell us more about your new Tonneau Cover...
Please have your make, model, year, cab size, bed size, and color handy to better assist you.
Call 907-274-4444.