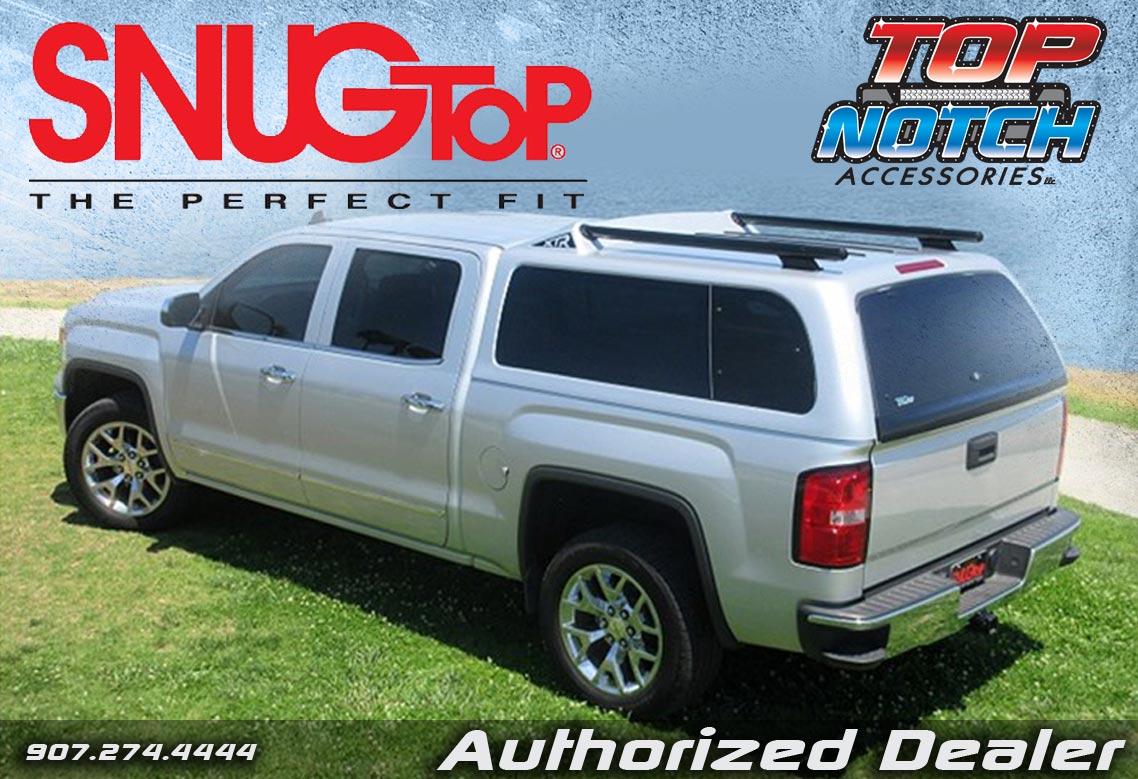 Top Notch Accessories is the Authorized Dealer for SnugTop Canopies & Tonneau Covers.  


Why SnugTop? There are quite a few reasons why SnugTop is TOP NOTCH.
1. Interior locks provide Alaskans security while camping.


2. If you live in Alaska - you probably own a DOG. 

SnugTop has sliding windows and screens. 

PETS LOVE IT!
 
3. Do you have an over-the-rail-bedliner? 

SnugTop is your only choice.

A SnugTop installation requires only small pilot holes with it's Quick Mounting System. 
Other lids require larger holes and the metal flakes get trapped and over time can scratch the bed.
 
4. Yes, it can connect to your Key Fob.

(extra installation time needed to connect to fob)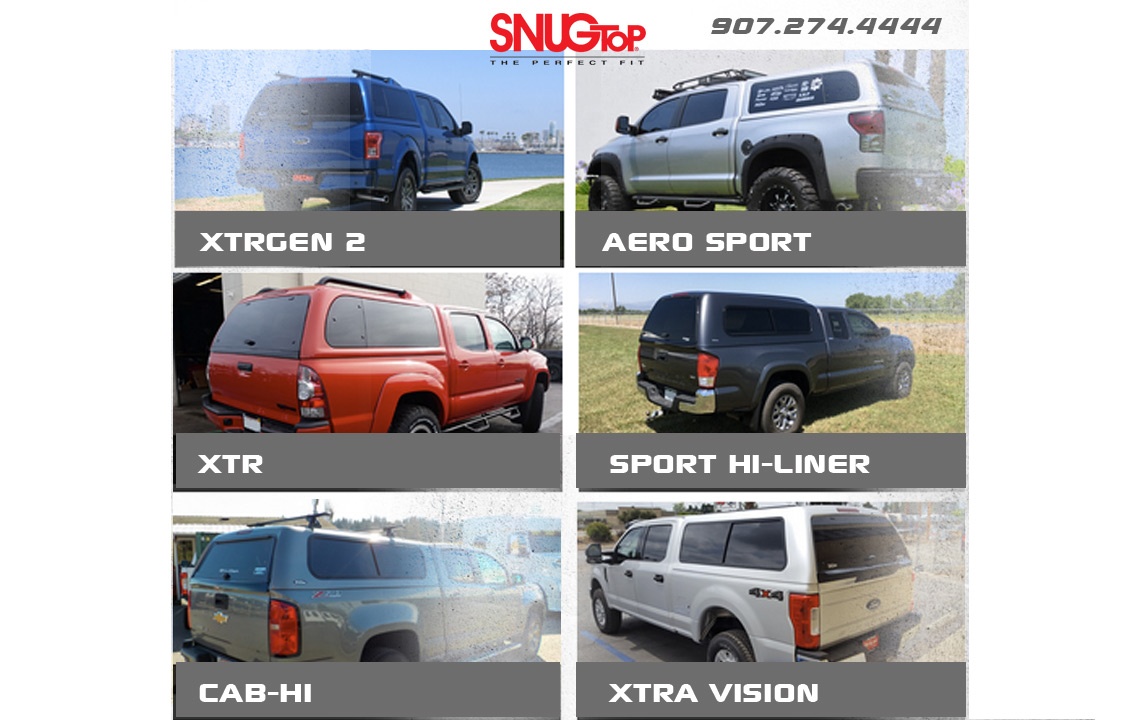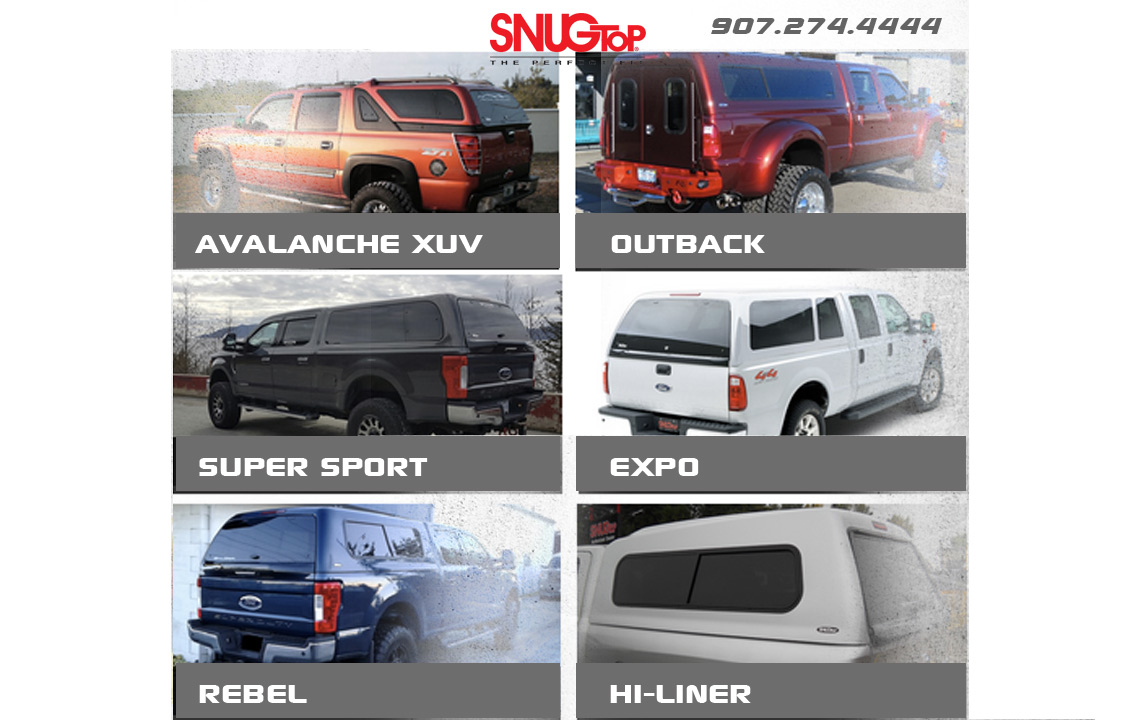 Tell us more about your new Canopy...
Your build will be sent directly to us, or Call us and have your make, model, year, cab size, bed size, and color handy to better assist you. 907-274-4444.